The inaugural Limerick Chowder Cook-Off last year saw a dozen chefs compete, with Chef Danny Martinez Doyle proving the eventual winner among a table of judges at blind tasting. Danny went on to win the All-Ireland Cook-Off and bring the national prize for Ireland's best chowder home to Limerick for the first time.
The Local Enterprise Office (LEO) together with LIT and Limerick Food Group are now calling for entries to the Limerick Chowder Cook-Off 2019 to find this year's champion. Chefs from across Limerick are invited to apply for the local heat taking place on February 20th and the winner will represent Limerick at the All-Ireland final event in Kinsale in April.
Eamon Ryan, Head of Enterprise, Local Enterprise Office, Limerick, said: "This competition is an excellent event for local chefs to demonstrate their skills and the quality of their work whilst also providing an opportunity for one of them to go on and represent Limerick in a national competition, and hopefully bring back the All-Ireland title like last year."
Olivia O'Sullivan of Limerick Food Group added: "We had tremendous success with this competition last year with our local winner going on to bring home the national title of All-Ireland Chowder Champion. This showed the rest of Ireland that Limerick can compete with the best of the rest on the Irish food stage. We are looking forward to seeing what delicious chowders the contestants will produce this year."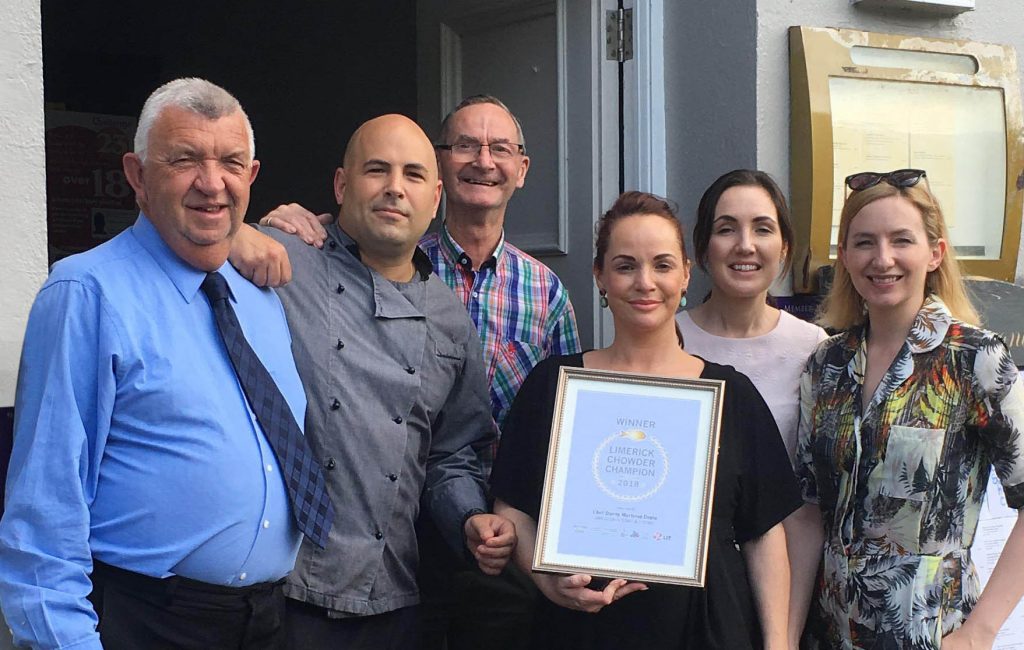 Judges for the event will include former All-Ireland Chowder Champion, Chef Pa Collins of Wood & Bell and LIT Culinary Arts lecturer Michael Conway.
The Limerick Chowder Champion will join representatives from across the country to compete for the national title. The overall winner will be chosen by members of the public voting for their favourite chowder at the event.
Places for the Limerick Chowder Cook-Off are limited, and interested chefs are encouraged to apply for the competition as soon as possible. The winner of this local heat will receive a bursary towards their participation at the All Ireland Chowder competition in Kinsale in April and will also benefit from local profiling and marketing.
Entry forms for the Limerick Chowder Champion can be requested by contacting Eithne Gavigan LIT on eithne.gavigan@lit.ie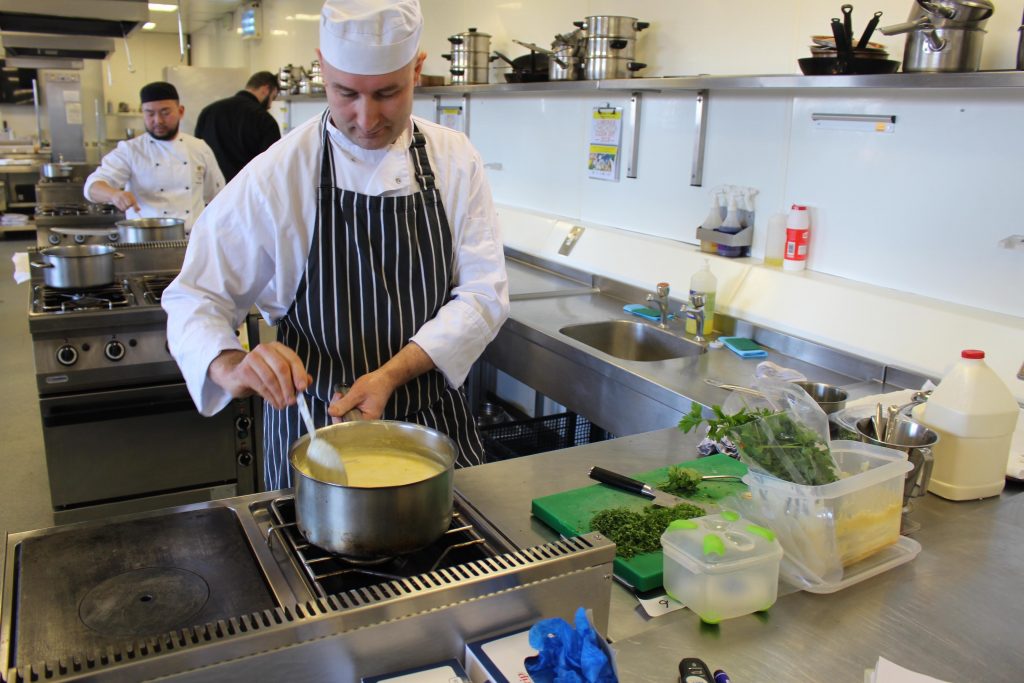 (Post created from press release)