Local chef Danny Martinez Doyle of Dan Cronin's Bar & Bistro in Newcastle West has been crowned Limerick Chowder Champion 2018. The Cook Off, organised by Limerick Food Group, took place at LIT today in association with Local Enterprise Office, Limerick.
The Local Enterprise Office Limerick together with Innovate Limerick, LIT, Limerick City & County Council and Limerick Food Group invited entries from chefs across the county to apply to represent Limerick at this year's All Ireland Chowder Cook-Off.
"It's a classic chowder with cannellini bean and black-eyed bean added, and Iberico chorizo soil on top" the winner Danny Martinez Doyle explained.
The first stage of the competition was to find Limerick's Chowder Champion. Blind judging took place at Taste restaurant in LIT with a judging panel that included Chef Paddy Collins (Wood & Bell Killaloe) who was a previous All Ireland Chowder Champion, Joe Mulcahy of LIT Culinary Arts programme, and food writer Andrew Carey.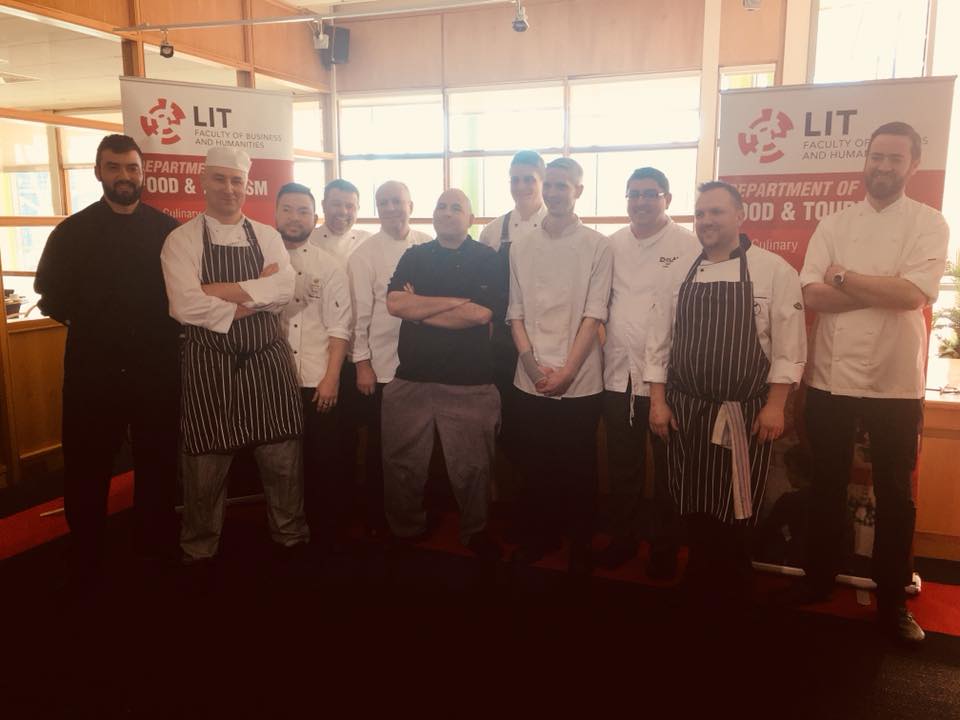 The winner, Danny Martinez Doyle, will go on to represent Limerick at the 8th All-Ireland Chowder Cook-Off on Sunday 22nd April 2018 in Kinsale Co. Cork, joining representatives from around the country to compete for the title of 'All-Ireland Chowder Champion'.
Olivia O'Sullivan of Limerick Food Group thanked the chefs for their particiation in making the event a great success and added: "A rising tide lifts all boats – Limerick Food Group will continue to work to raise the profile of Limerick food and our region as a quality food destination."
Addressing the competing chefs and guests, Donnacha McNamara, LIT Head of School of Business and Humanities, commented: "LIT want to be the centre of excellence for chefs in the region, we hope to host many more events. There are bigger and better things to come from us in the future and we look forward to welcoming you all again."
Patricia O'Sullivan of LEO and Innovate Limerick said the bursary to the winner gives the city and county of Limerick representation at the All-Ireland Chowder Championship which the Limerick Food Strategy is delighted to support to continue raising our food profile.