Here's something we're very excited about… Treaty City Brewery, a Limerick-based artisan craft brewery, has opened a new micro-brewery as a unique tourist attraction in the heart of Limerick's medieval quarter. Two previously derelict buildings on Nicholas Street, with links to Limerick's 18th century brewing industry, have been converted to offer what is being billed as 'the ultimate craft brewing experience'.
Treaty City Brewery was awarded the lease of 24 and 25 Nicholas Street as part of Limerick City and County Council's strategy to revitalise Nicholas Street while preserving the built heritage in the area.
The Treaty City micro-brewery will appeal to craft beer enthusiasts as well as the culturally curious. Through the craft brewing experience, visitors will discover Treaty City Brewery's completely artisan hands-on brewing approach while also learning about the history of the building and brewing in Limerick which dates back to the 1700's.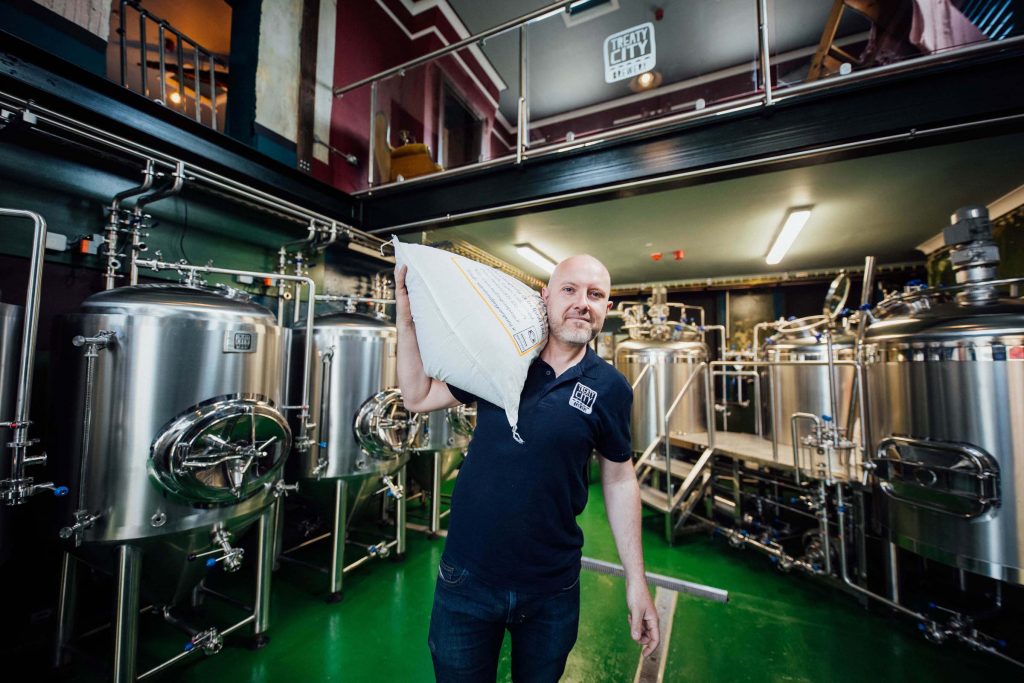 Historical records show that Number 25 was once the home of Arthur Roche, thrice mayor of Limerick, who operated his own brewery at the rear of the building up until 1756. Indeed, brewing was once a thriving industry in Limerick's Medieval quarter. One of the first breweries in the south of Ireland, The City Brewery (also known as the Newgate Brewery) was founded in 1739 and situated in Newgate Lane, between the old City Gaol and King John's Castle.
Treaty City Brewery will also use the micro-brewery as an experimental and innovation hub to develop new beer recipes which will compliment its large scale production facility.
Speaking at the official opening, Mayor of Limerick City & County, Cllr James Collins, said, "The addition of the Treaty City Brewery on Nicholas Street will greatly enhance the tourism offering in the area. It's heartening to see local businesses being part of the revitalisation of the historic core of the city, and this will hopefully act as a catalyst for further inward investment into the area. The return of a craft industry such as brewing is particularly apt and appropriate, and resonates very well. I would like to wish Treaty City Brewery every success."
Stephen Cunneen, Managing Director of Treaty City Brewery, said, "This is a very exciting and significant time for our business; not only are we expanding our offering and our R&D capabilities, but we are playing a key part in the rejuvenation of Nicholas Street in the heart of the Medieval Quarter. Through the sympathetic development of the micro-brewery in this historic part of our city, we've created a unique and authentic visitor attraction that pays homage to a craft that has been much loved throughout the centuries."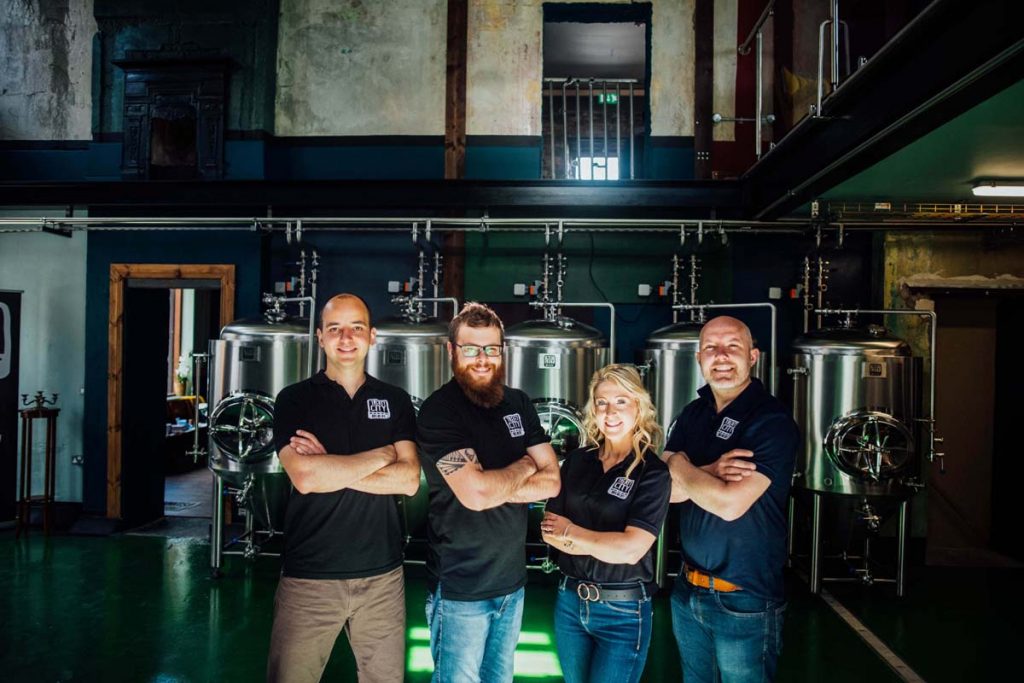 Maria Donoghue, Architect with Limerick City and County Council, said: "We are delighted that Treaty City Brewery has finally moved into Nicholas Street. We see this street as one that contains significant potential given its history, its central location in the city and its proximity to both King John's Castle and St Mary's Cathedral, and funding through the Regeneration Programme has allowed us to actively preserve and refurbish it. Treaty City Brewery is a local craft business rooted in Limerick; its very name relates to the city's unique history. We are keen for Nicholas Street to reflect the very best of authentic Limerick to locals and visitors, and Treaty City Brewery is an excellent example of this."
Treaty City Brewery's ethos of authenticity and drive to support local produce and heritage has been evident since the foundation of the Brewery with its naming of beers like Hellsgate Lager and Thomond Red Ale and its use of local ingredients whenever possible. This strong ethos continues to be evident in the new micro-brewery.
Numbers 24 and 25 have been sympathetically fitted out to reflect the period architecture of the buildings. With a degree in Engineering, Stephen Cunneen looked at the structure of the building first but wanted to ensure it remained a living building that acknowledged its long history and standing just 35 yards from King John's Castle.
Stephen explained, "We tried to be as true to the heritage of the area as possible. I let the building speak to us. All paint colours were mixed on site to match the colours of the plasterwork on the walls. Dado rails were put back in, the original windows and surrounds were kept. There are no square walls but that's all part of the charm of the building."
As a result, the brewery is a juxtaposition in interior design. Original sash windows and lime rendered walls have been kept while steel girders and shiny stainless steel modern brewing tanks against exposed brick walls create a striking contrast.
Completing the look antiques from across Limerick city and county have been sourced, including a seat from the Pery Hotel, a fireplace from King's Island and a sign from Fines jewellers.
The brewery will open six days a week and tours will run regularly throughout the day. Corporate groups, private beer tastings, food and beer pairings and special occasion events will also be catered.
More information about the brewery and the Ultimate Beer Craft Experience can be found at https://treatycitybrewery.ie/brewery-tours-limerick/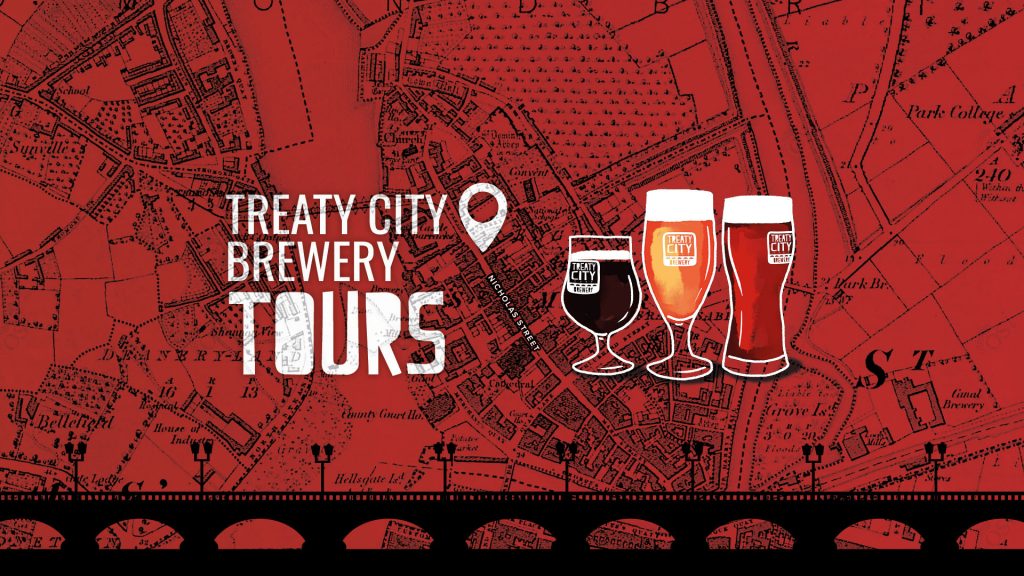 (Post created from press release)