LIMERICK Chef Danny Martinez Doyle has won the title of All-Ireland Chowder Champion at the 8th annual All-Ireland Chowder Cook-Off in Kinsale.
Head Chef of Dan Cronin's Bar & Bistro in Newcastle West, Co Limerick, Danny won the Limerick heat organised by Limerick Food Group, the Limerick Local Enterprise Office, and LIT, together with Innovate Limerick, and Limerick City & County Council to become the Limerick Champion last month.
Some 25 professional chefs from all over the country converged on the Cork town of Kinsale for the annual Cook-Off, which was judged by public vote. The best chowder was judged by the ticket holders, many of whom had travelled from all over Ireland to support their competing chef. Around 1000 people sampled a variety of delicious chowders, noting their preferences on a card before casting their vote. Competition among the chefs was intense, with variations on the classic chowder, and imaginative baking adding to the fun.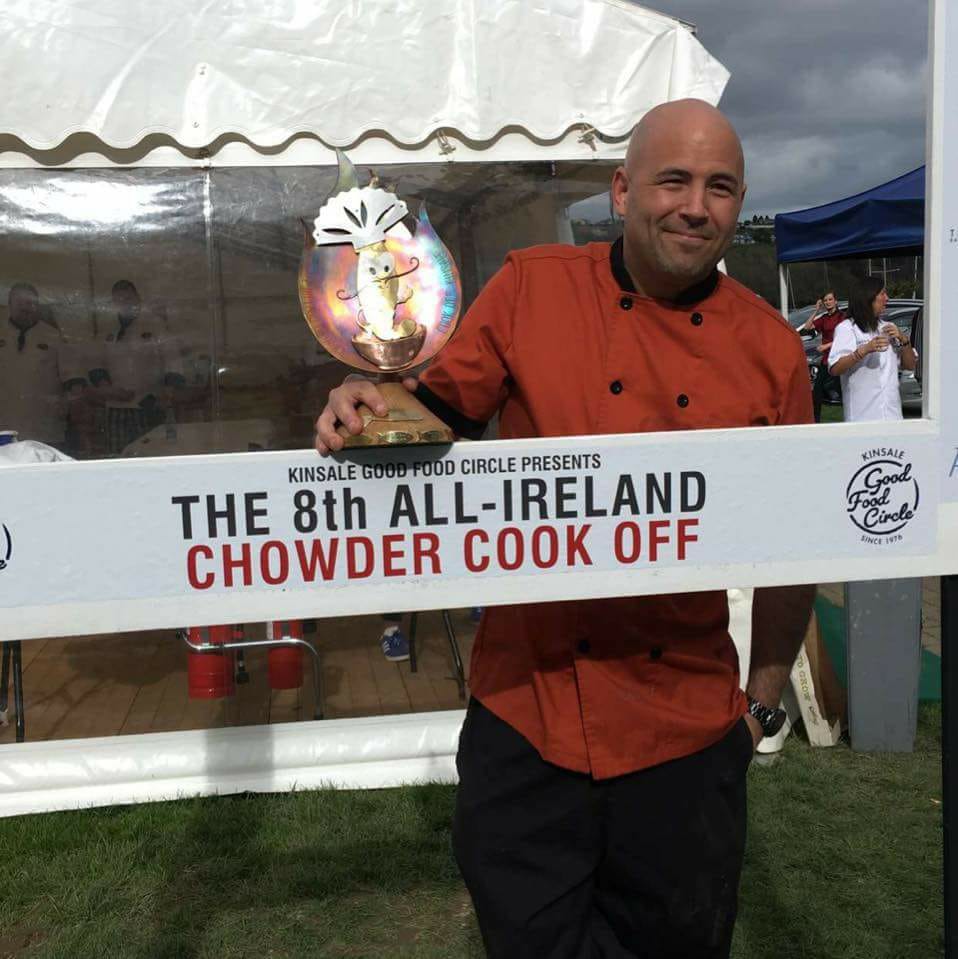 Restaurants from every corner of Ireland were in attendance with their own secret ingredients. The top three chowders voted by the public were: in third place was Pol Shields of Marine hotel in Antrim, second place was Bengi Conmy of the Waterfront Hotel in Donegal, and winner was Dan Cronin's gastro pub from Limerick.
Winning chef Danny Martinez Doyle said afterwards, "I never thought I'd win…it was great just to come here and cook, I can't believe we've won!" The modest young chef and his team, when chosen, raised many a cheer from the crowd.
Organiser Liam Edwards from the Good Food Circle thanked all, chefs and their teams for travelling to Kinsale and putting on such a fine display of seafood. "It is a great day for seafood, a great day for chowder, and a great day for everybody," he said.
The winner also received the Derek Davis Perpetual Trophy, named in memory of the event's original compere, who presided over the event in his inimitable style last year, shortly before his untimely passing. The trophy was commissioned from Kinsale Silver especially for the All Ireland Chowder Cook-Off.